A great start for N-SIDE and Recoy in 2018 !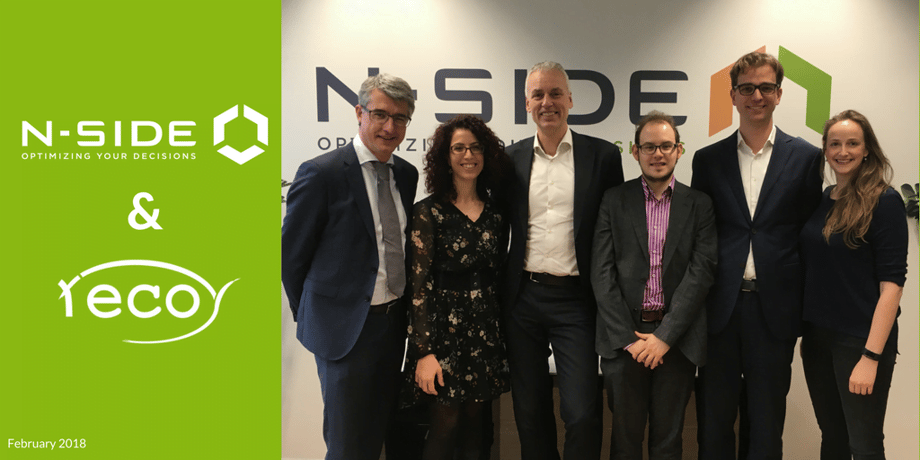 Recoy, a Dutch company leveraging energy flexibility in The Netherlands and N-SIDE, world-wide advanced analytics company, have signed in February 2018 a partnership agreement to help industries from different sectors (glass, process, horticulture…) to capture the full value of their energy flexibility. This new partnership will strongly contribute to the growth of N-SIDE in The Netherlands by offering N-SIDE modular energy flexibility optimization platform to Dutch companies.
In this context, N-SIDE has recently developed a new solution based on deep learning techniques to give a greater visibility on the electricity price to Dutch industrial consumers : N-SIDE electricity price forecasts.
Thanks to Recoy market knowledge and to N-SIDE expertise in advanced analytics, Dutch industries will be able to capture new opportunities with real electricity cost savings and be ahead of the game in the Energy transition era.
Interested to assess your potential cost savings by leveraging your energy flexibility on the Dutch Market?
Calculate your potential electricity cost savings
Read more about N-SIDE and Recoy partnership in the Press Release.