Without market coupling, cross-border capacity and electricity have to be purchased separately in a complex multi-step process. Market coupling solves this problem using implicit auctions.
In an implicit auction, market participants only bid on electricity, and cross-border capacity is allocated by power exchanges during the price calculation process.
This has the effect of optimally allocating and pricing cross-zonal transmission capacity between market areas, which in turn maximizes social welfare. In addition, market coupling prevents the artificial splitting of markets and provides the most relevant price signals for investment in cross-border transmission capacity.
Seeing the benefits of market coupling, European authorities pushed for an SDAC solution that would unite the European electricity market. Now, realized through the work of the SDAC project (which is composed of European NEMOs and TSOs), the result is a single market that maximizes trading and generation efficiency, promotes competition, and increases liquidity.
Before developing EUPHEMIA, N-SIDE had experience developing a market coupling solution for the Central Western European (CWE) region. Named COSMOS and launched in 2010, this algorithm coupled four bidding areas using ATC-based grid modeling.
The success of COSMOS' state-of-the-art approach — as well as our unique combination of business, analytics, and software expertise — made N-SIDE the top choice for expanding market coupling throughout Europe.
For the next few years, N-SIDE developed new capabilities for the algorithm, which was renamed EUPHEMIA. These new capabilities included support for Italian PUN orders and complex orders used in Spain, Portugal, and now Ireland, as well as more advanced grid modeling like HVDC ramping.
In 2014, the new algorithm was launched in Northern and Western Europe (NWE region), covering both CWE and the Nordic countries. The program has since expanded to 26 countries.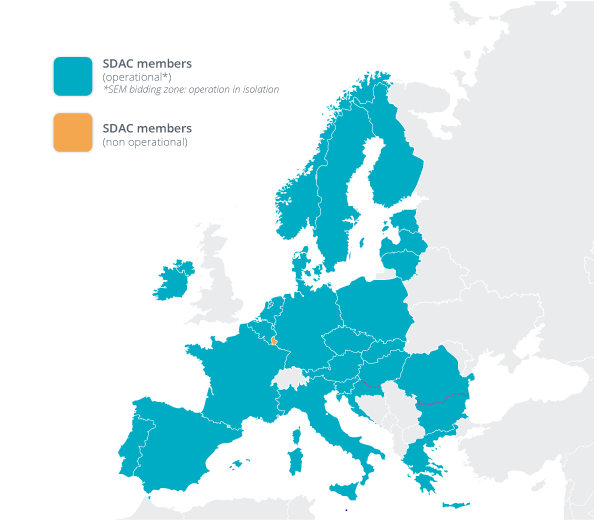 Thanks to its solid foundation, EUPHEMIA has run flawlessly since launch. N-SIDE still supports and maintains EUPHEMIA, offering a dedicated hotline service for customers.
In addition, a comprehensive research and development program called the EUPHEMIA Lab enables us to evolve the algorithm in response to new market design requirements and performance challenges.